Chapter Research Promotion Donations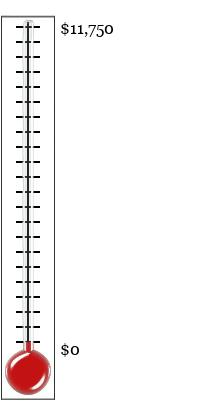 The 2017-18 ASHRAE RP Campaign has begun!
Our chapter goal this year is to raise $11,750.
If you are interested in financially supporting ASHRAE's mission, programs, and member services, please visit the RP Campaign, where you can securely make an online donation. Thank you!
More information on what donating to ASHRAE research helps accomplish can be accessed in the pdf below.
The ASHRAE Manitoba Chapter would like to give special thanks to our 2016-2017 Research and Promotion Donors:
More than $500 Category
| | |
| --- | --- |
| Price Industries Limited | $1250 |
| E. H. Price Sales | $1250 |
| Midwest Engineering Ltd | $1000 |
| Mr John H Guenther, P.Eng. | $650 |
Less than $500 Category
| | |
| --- | --- |
| Air Movement Services Ltd. | $250 |
| Nova 3 Engineering Ltd | $250 |
| MCW / AGE Consulting Professional Engineers | $250 |
| Mr Elbert G Phillips | $250 |
| Dr Robert Wayne Derksen | $150 |
| Mr John D Brighty | $145 |
| Dr Robert Wayne Derksen | $150 |
| Mr Gavin Dennis Stewart | $100 |
| Mr David Surminski, P.ENG | $100 |
| Mr Russell J Lavitt | $100 |
| Mr David Jurkowski, P.Eng | $100 |
| Mr Robert G Bisson | $100 |
| Mr David M Stones, PE | $100 |
| Mr George A Marchildon | $100 |
| Mr Thomas E Patteson | $100 |
| Mr Ian A Urquhart, P. Eng | $100 |
| Ms Kelli Goldstone | $100 |
| Mr Tim Schick | $100 |